Exhibition Composition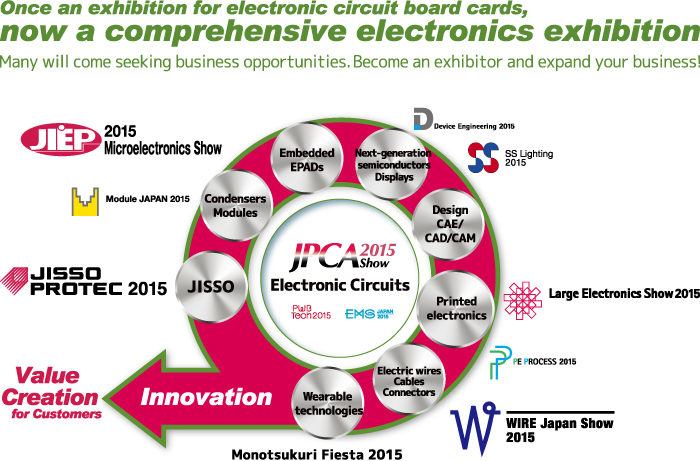 Exhibition Theme

Exhibition Highlights

Since 2010, this specialized exhibition has been focusing on large electronics with relations to LED and printed electronics.

● New local government organizer area
● New pavilions of research institutes and embassies in Japan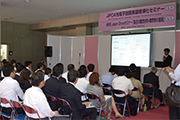 Held concurrently with the JPCA Show since 2014, the WIRE Japan Show is the only exhibition in Japan for wiring, cabling, connectors, and p eripheral equipment. This specialized exhibition spans a wide variety of products and technical fields, including the wiring and cabling, wire processors, wiring members, wire harness processors, and wire/cable measuring instru - ments which are keys to for industrial equipment, automobiles, and communications. 2015 will take exhibition scale up a notch.
Over 120,000 visitors! Qualified visitors from key business categories.
Date
day of week
Weather
Number of visitors
Total
Day 1
June 4
Wednesday
sunshine

36,466


(32,450)

36,466


(32,450)
Day 2
June 5
Thursday
rain

39,361


(39,271)

75,827


(71,721)
Day 3
June 6
Friday
rain

43,393


(43,341)

119,220


(115,062)
* ( ) is previous (2014) number
Number of exhibitors/Number of booths
●Number of exhibitors : 676(500)
●Number of booths : 1,402(1,500)
* ( ) is expected number in 2015
Number of Visitors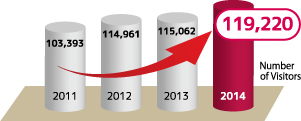 The 2014 show was attended by 3,000 overseas visitors,
a number that continues to grow every year.
Our efforts to attract those in the electronic
circuits industry will bring many visitors from
overseas, particularly from China, Taiwan, Korea,
and other Asian nations.
Visitor types of business

Overall layout of exhibition 2015